The ASIA-PACIFIC'S International Mining Exhibition Invitation
Views:21 Author:Loh Publish Time: 2019-07-22 Origin:Site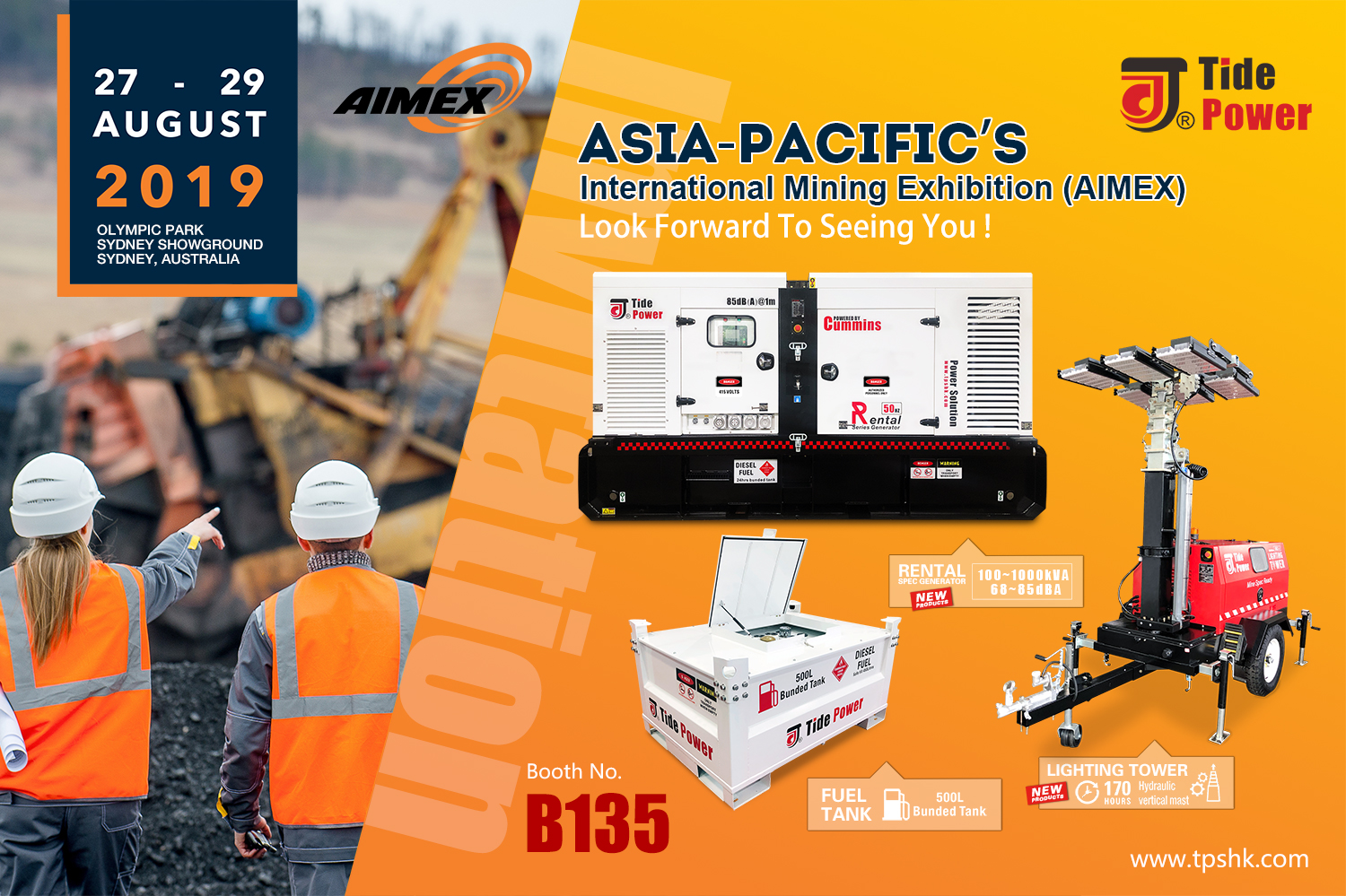 Tide Power is proud to be an exhibitor in the AIMEX show !
We are honored to have you sharing with us our newly designed products and are most obliged to receive you at our
booth at B135 and to discuss with you any further details that might be of your interest.
2019 AIMEX (Asia-Pacific's International Mining Exhibition)
Booth No. : B135
August 27-29th, 2019
To be a dealer and distributor?
You are most welcome and that your visiting to our booth will definitely promise you a more challenge opportunity.